Indian Wedding Dresses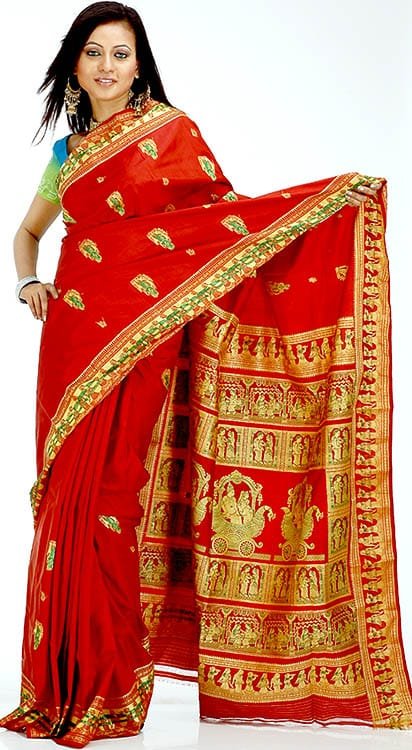 Indian wedding is about two families getting wedded socially with much less emphasis on the individuals involved. Traditional Indian weddings are generally structured into pre-wedding ceremonies, wedding day ceremonies (consisting of the Baraat, the Varmala and the Phere), and the Vidaai.
Nowadays, there are many stores are giving lots of option for the customers and changing their personality. You have to be smart about how to camouflage your body faults and look trendy.
The main wedding apparels for an Indian wedding is Lehanga choli/ Ghagra choli. The indian dresses usually make you look slimmer and taller rather than western wear. Before buying the right Indian wedding dress, there are some certain things you need to know.
Don't wait till the entire outfit is ready. Try the outfit when the slip of the Ghagra and choli is ready. If that is ok there won't be any differences in the fittings.
For a jazzy look, use a gold lame blouse and a gold embroidered tissue sari.
And while choosing the Indian wedding apparel, remember that the silhouettes must be ultra feminine.
In the formal section for the Indian wedding clothes, you can have whites, and pastels dominate your formal bridal wardrobe. Get yourself a judicious mix of sarees, salwar kameez, lehenga choli, and lachas.
Check out my other guide on wedding bride.